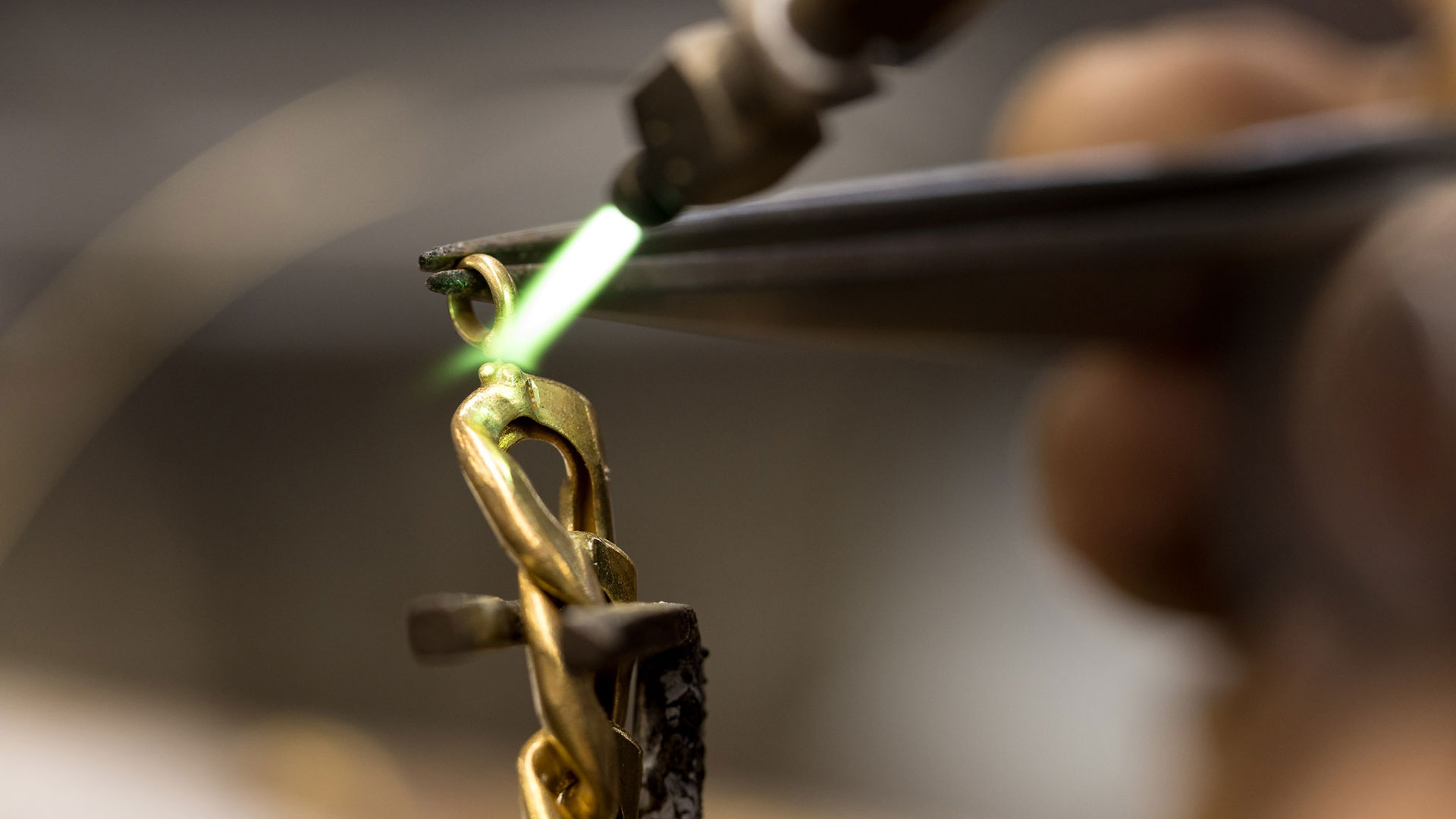 Hollow Gold Jewellery Production
The production of hollow jewellery has as its essence precious alloys in different karats or degrees of purity, which take shape around "cores" (supports) of iron or copper, then passing through chemical processes of emptying, to obtain voluminous but internally empty meshes.

This technique has historically been seen as a watershed with standard solid gold production, which remains a complementary technique to that of hollow production.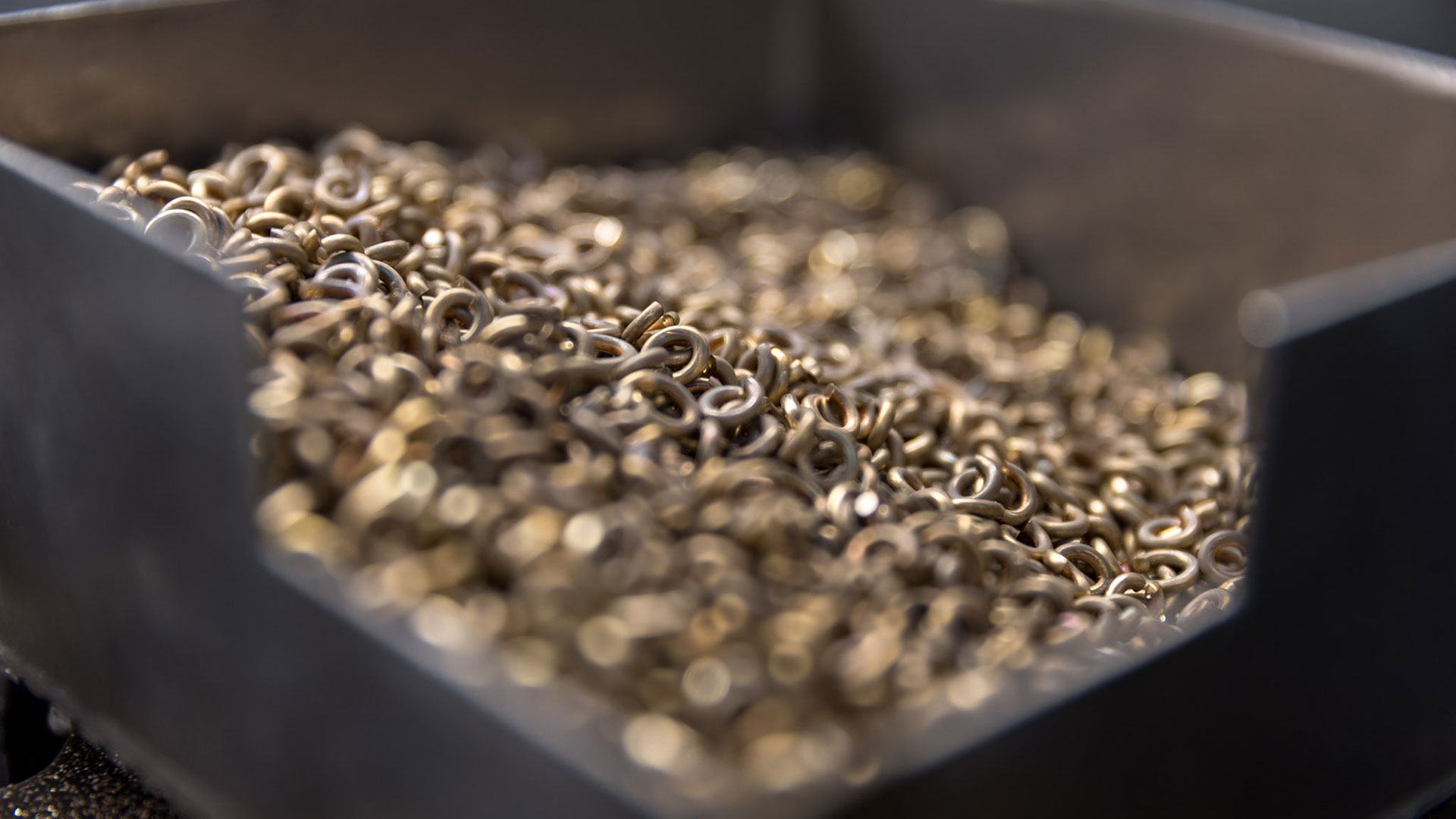 Gold Hollow Chain
Hollow production has enabled the market to create and propose important pieces of jewellery and, at the same time, ensures that the cost of this jewellery is kept down.

The production of hollow jewellery while relying on machinery and mechanical equipment, has led manual skills and craftsmanship to be exalted as the added value of this production process.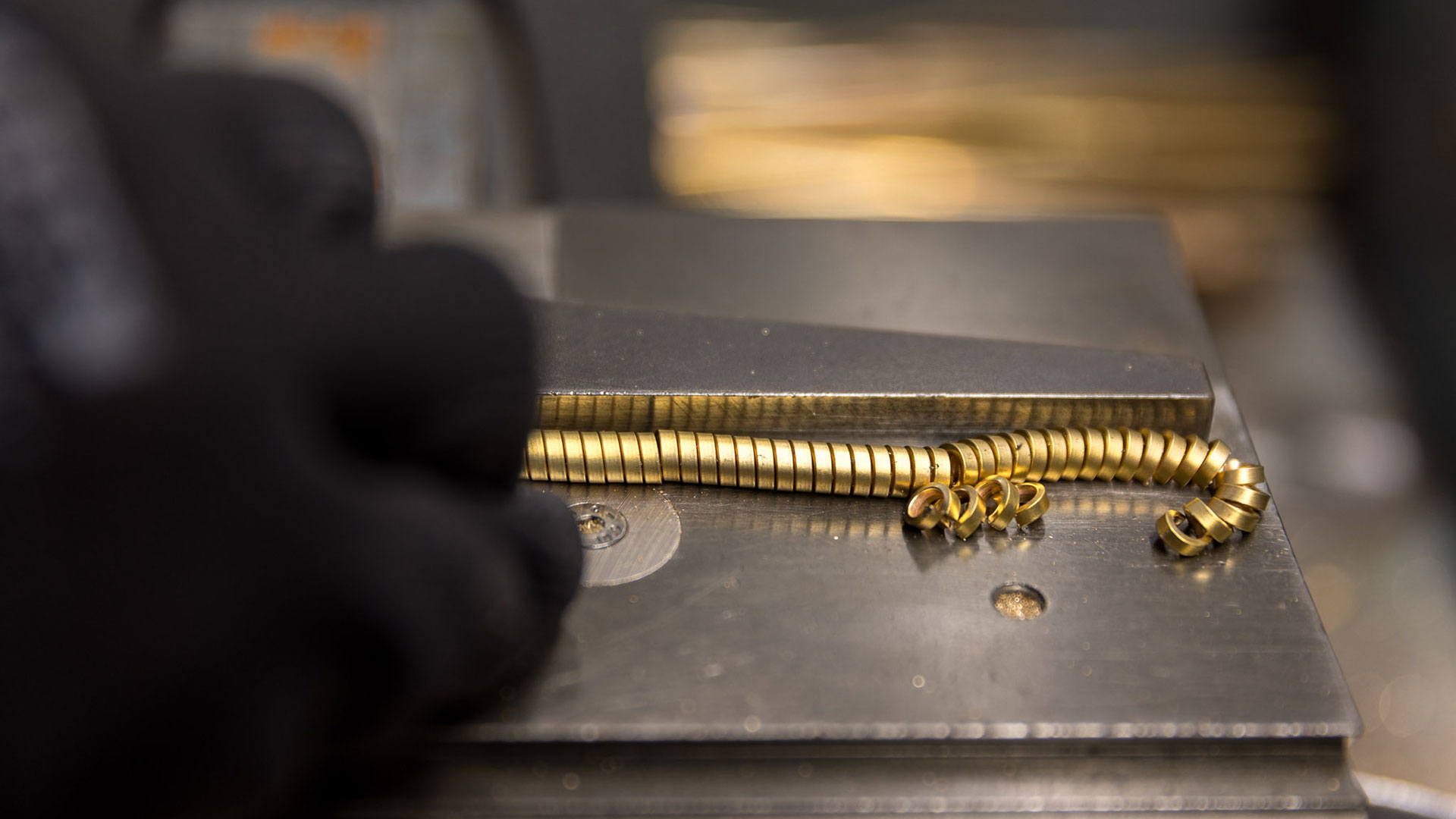 Handmade Hollow Jewellery Production
Hollow products appear in the forms of meshes which are always different and which are continuously in evolution - shiny, knurled, satinized, sandblasted – and which can be embellished with the addition of precious stones. Such an eclectic range makes this type of production dynamic and ideally-placed to launch trends without sacrificing elegance.

Large fashion and luxury brands are increasingly bringing designs of evergreen chains or new production of hollow jewellery to the market.